Hello, internet world. I'm writing to you from my abysmal work laptop yet again because we just got a new FedEx delivery guy who conveniently cannot find the front entrance of our building.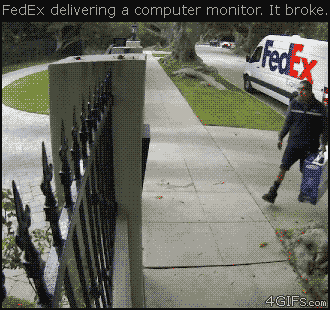 Anyway, since I have spent the day largely as a hermit and a recluse, I thought I'd reflect on what Lindy Hop has provided over the years. Namely, balancing out all of the craziness that 2017 has brought us. I want to remember all of the joy, not just all of the warnings and omens of rifts in the universe.
Rise of Feminists: Praise, we are catching up to the times, and we can all be feminists. In fact, as Adichie says, we should all be. The implementation of safe spaces, the continuing conversation brought on by instructors, bloggers, and YouTubers have led to a safer, wiser community. I am so encouraged by brave voices speaking out. 
THE podcast: If you haven't been listening to The Track with Ryan Swift, you're doing something wrong. Swift is an incredibly articulate and mindful interviewer who engages well with both his subjects and the audience. He asks what many of us are left thinking in between swing outs and along the sidelines. If I've learned anything, it is from his numerous interviews with famous lindyhoppers, musicians, and instructors. I wouldn't know really anything about the lindy-sphere without his sage, inquisitive questions to the lates and greats of the dance.
Shoes, Shoes, Everywhere: Is it just me, or are new manufacturers of classic dance shoes popping out of the woodwork lately? I mean, seriously non-stop. I cannot get enough of the tried and true Saint Savoy and Remix, but I love the (at least for me) newly discovered Swingz, Bounce Shoes, and my current obsession – Slide & Swing. Pamela also just released her Autumn Romance shoes which seem to be unisex and very lovely as well. See some lovely snippets of her in the awesome shoe line here. I love it when passionate creators in one field branch out to another, and this is not an exception!

The Marvelous Mrs. Maisel: I'm a Gilmore Girls fan, guilty as charged. However, I'm a huge fan of the Palladino's recent foray into 50's fashion, style, and culture in her latest Amazon originals series. The wet sets, the gorgeous dresses, and the music is absolutely to die for. Did I mention they play "Tain't What You Do," a.k.a. the shim-sham classic, within the first episode? Did I mention this is 50's era New York City? Everything, everything is impeccable in terms of set and fashion design, at least for my taste. The humor is equally exquisite if you're up for something of a heart-wrenching laugh.

Jerry Almonte's Instagram Feed: I'm here for it. This man posts the most gorgeous Instagram photographs of dancers, and listen– you absolutely need to see them. Here is one of my recent favorites for reference, but see all his work on the site…beautiful. All credit goes to J.S. Almonte, of course.
The Ladies of Trashy Diva: Talk about vinspo. I live for the looks these wonderful people serve, and boy do they serve. Some of you may recognize a familiar instructor by way of manager Mia Halloran. Whether you shop in the NOLA brick and mortar or through the website, you cannot do wrong by Trashy Diva. I'm still devastated that this unbelievably beautiful blue and white print in the shorts I wanted went out of stock. Lesson learned- if you shop here, shop quick!

The International Community: I know, I know. I am first and foremost to whistleblow on social circles, but hear me out. There is a global community of swing dancers out there, people like you and me, who enjoy this dance just as much if not more so than we do. That, in and of itself, is a remarkable feat. To think that in any country I so choose to visit, I can Lindy or Bal or Charleston, that is just mindblowing. In the past few years, I've lived in Chicago, Nashville, Budapest, near Taipei, and Hong Kong…each had a swing scene. You can swing dance every night until the wee hours in Seoul. San Antonio has live musicians everywhere and a well-frequented jazz bar. How lovely is that? You will never be without a family.

The Local Scene: As the global sphere widens with dancers, I'm always charmed by local scenes doing their hardest to make sure swing dancing continues in every small step in their cities. For all of you hard at work in all seasons championing weekly socials, lesson sets, and competitions – I thank you so very  much. It is because of you, the organizers of small but mighty scenes, that I keep dancing. You keep the spirit moving.
The Spirit: As a product of our times, I struggle often with feeling isolated and disconnected without proper, face-to-face contact and ample digital space. Lindy hop provides us all with much needed socialization in the most joyous spaces imaginable. Dance floor exists in our living rooms, in basements, in bars, and studios. But of course, as cheesy as it sounds, they exist in our hearts. Why else would mega events like the now-seasonal Snowball, Lindy Focus, or Herrang exist but for our own excitement for this, this love? For what else can we call this but love? We anticipate all day, we think about what to wear, our pulse quickens as the musicians count themselves in…the rhythm helps us go on. (Image via Tumblr)

The Improv Attitude: Anything goes. You can transcribe music from decades before as the amazing musicians at Lindy Focus have championed. Jimmy Lunsford, Artie Shaw, Chick Webb…you name it, they play it, the music lives on. We have divas in dancers and singers and musicians galore. In a dance, you can break in some breezy knees, do your Shorty George's with a little more hip than someone else, or you can choose to sloooow down that tempo into something more sultry. You can pulse bouncy or bold or subtle. You can incorporate some Nathan Bugh eyebrows or Ramona Staffeld smiles or Dee Daniel Locke's rockin' rhythm. But most of all…you can dance like you and no one should judge you for it. That is the bleeding, beating heart of swing dance, my friends. The fact that we can express who we truly are and sing it out through our most happy feet. Sorry (not sorry) for all the sentimentality. But yes. You can truly be you here, and no one will be the cruder for it.
Dance on, loves.
-Y.